INTER ACTIO provides industrial painting plants.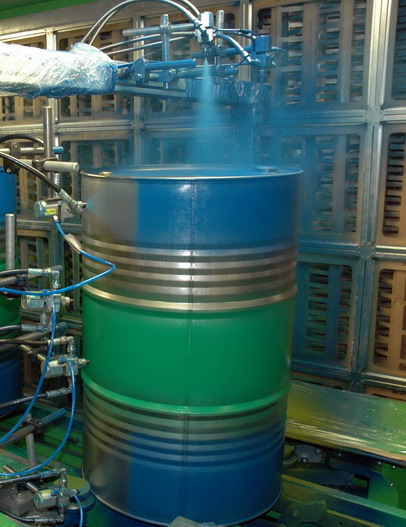 In collaboration with leading Western European system suppliers, INTER ACTIO provides paint systems and application technology. From simple paint booth, up to complex and fully automated turnkey painting plants (eg. for the packaging industry).
The spectrum encompasses the entire range of necessary equipment consisting of:
Conveying / Automation Technology
paint booth
Ventilation and filtration equipment (wet / dry)
Application technology (low pressure, airless, electrostatic, powder coating)
evaporation zones
drying oven
air purification
control technology
In addition to the traditional parameters such as the intended use, media to be applied and capacity, we also consider the infrastructure of the customer when selecting the right equipment. INTER ACTIO knows the peculiarities of a Russian production company. This knowledge is incorporated into project planning as well.